Working on this mobile game, I had the opportunity to get involved not only in UI/UX design, but also in creating illustrations and assets for the game.
Overlapping steel frames became the theme for the UI elements.
This idea has been used in an attractive way in various elements such as the progress bar. The progress bar looks not only intriguing here, but also resembles an hourglass in shape.
Despite the fancy and richly detailed and decorated UI I tried to keep it quite simple and, above all, readable.
This type of game, the mobile version of the card game, uses a large number of different forms of icons. All of them had to be designed.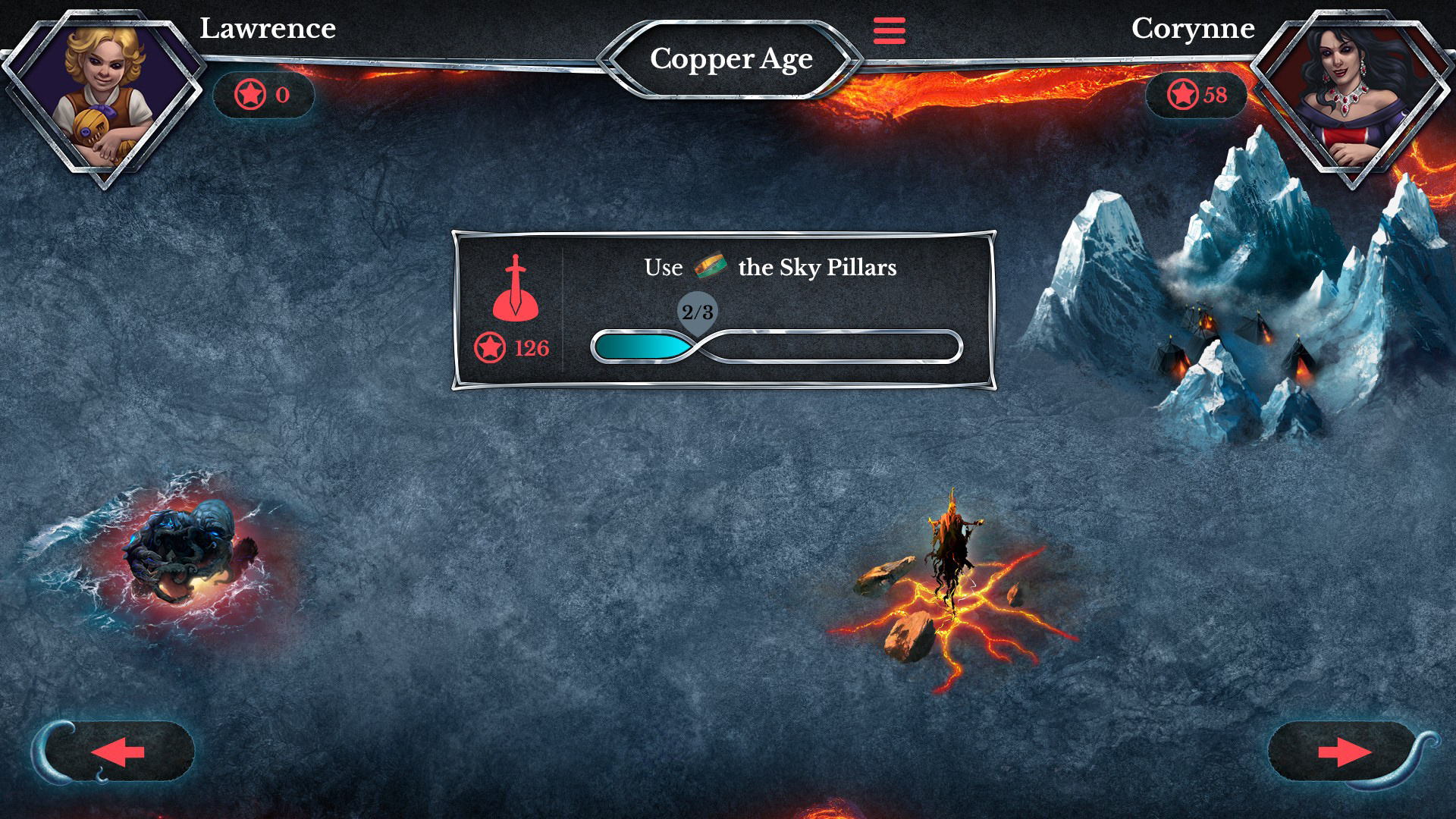 For the game, I had to create objects in an isometric projection. These objects were drawn based on cards from the game.
For the game I had the pleasure of drawing many illustrations of monsters from the Lovecraft world. E.g., a monster with the interesting name Dygra :)
A mysterious monster from the world of Lovecraft.